Psychedelic Walk-in Installation at Radiant Space
January 6 @ 6:00 pm

-

10:00 pm
Event Navigation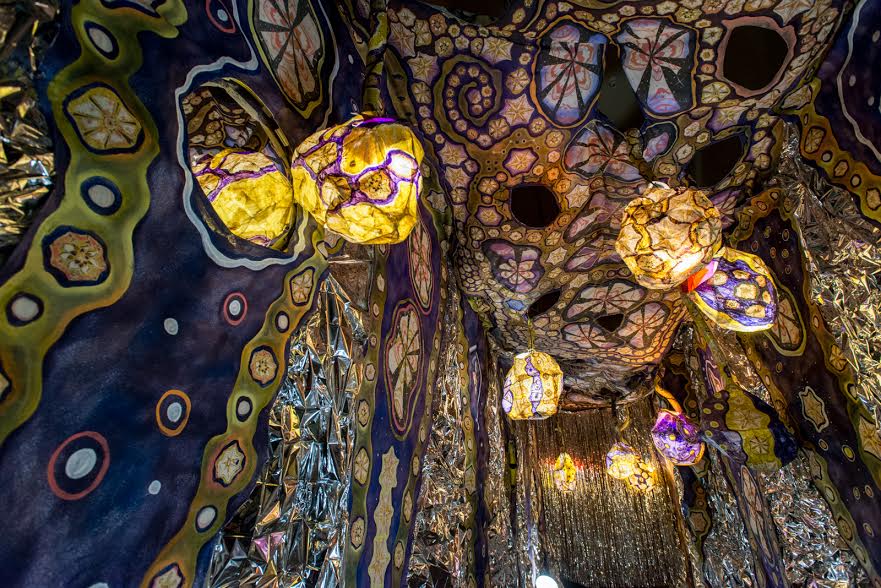 Radiant Space is thrilled to start 2018 with a floor-to-ceiling interactive psychedelic textile cave by Laurie Shapiro. Shapiro spent over 1000 hours sewing by hand and painting the ceiling and wall segments of "Before You Were Born." The show will also include a selection of recent mixed media paintings that seamlessly flow within the environment.
One could spend hours mesmerized by the details in the paintings and the visceral feelings evoked by the provocative imagery. Throughout the month of January, Radiant Space will host dance, music, yoga, lectures and other gatherings inside the installation.
This is the second showing of "Before You Were Born," which was previously installed at the San Jose Museum of Quilts and Textiles during a three month residency in Spring 2017.
Radiant Space invites you to experience the opening of Shapiro's fully immersive artwork on January 6th 2018 from 7-10pm, which will include interactive dance and music performances.
Tickets are not required for this event. Admission is free and first come first serve.
The show will be on display through Feb 3rd 2018.